Over at
A Femme d'Un Certain Age
, she posted a lovely notion of "community," quite in keeping with my own desire to expand and grow my personal community: those I connect with on a regular basis in terms of services and shopping.
What a
bonne idee
!
Not just your friends, colleagues, co-workers or neighbors, but the people you interact with on a regular basis... Hah!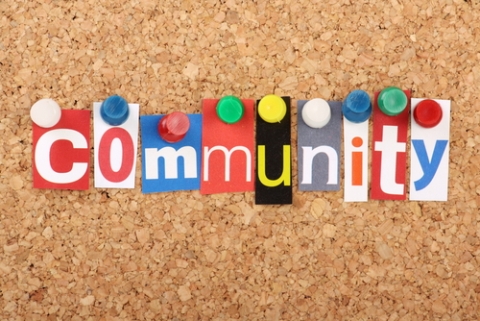 This would include
the people who run my salon Shag and cut or color my hair, Kevin and Kelly (seriously good hair stylists, people!);
my tailor, who does such a great job shortening my skirts and pants, or even reshaping them; my neighbors, who feed and watch Jack while I am out of town;
my coffee crew at White Rock Coffee, who let me sit every Saturday and work for hours without interruption;
the ladies at Neiman-Marcus and Nordstroms who are my perfume consultants (at the Jo Malone counter in N-M) and skincare consultants (Angel at the Chanel counter at N), who are ridiculously helpful;
the men at Dunlap-Swain who care for my car and occasionally me (while in car breakdown-mode);
even the greengrocer at my favorite grocery store, who slips me free produce because he's a genuinely nice guy.
Probably more, too, once I think about it for a while, folks I should definitely acknowledge this time of year but all year... who make up my world. This should definitely be part of my 2012 resolve: to act more positively on a weekly, monthly basis with these folks.
The suggestion, too, underlines a difference between French social interaction and the American version of same, in that we in the US are used to shopping in big box stores, chains, or onlines, creating distance between ourselves and the people who sell us our favorite products or who provide necessary services. This year I have been so very grateful for the people who provide those services that I feel as if I want to make bridges and connections, rather than step away from them.
One event that sharply underlines this for me is the closing of one of my favorite two restaurants in Dallas. Now, I don't have a restaurant where they know my favorite drink and serve it just right, let me know when my favorite dessert is on the day's menu, or let me sit and read for a couple of hours before I order... sigh. Time to start scouting again for a replacement.
And certainly, time to be mindful of the invisible threads of interaction between myself and those around me, every day. A great place to start 2012!